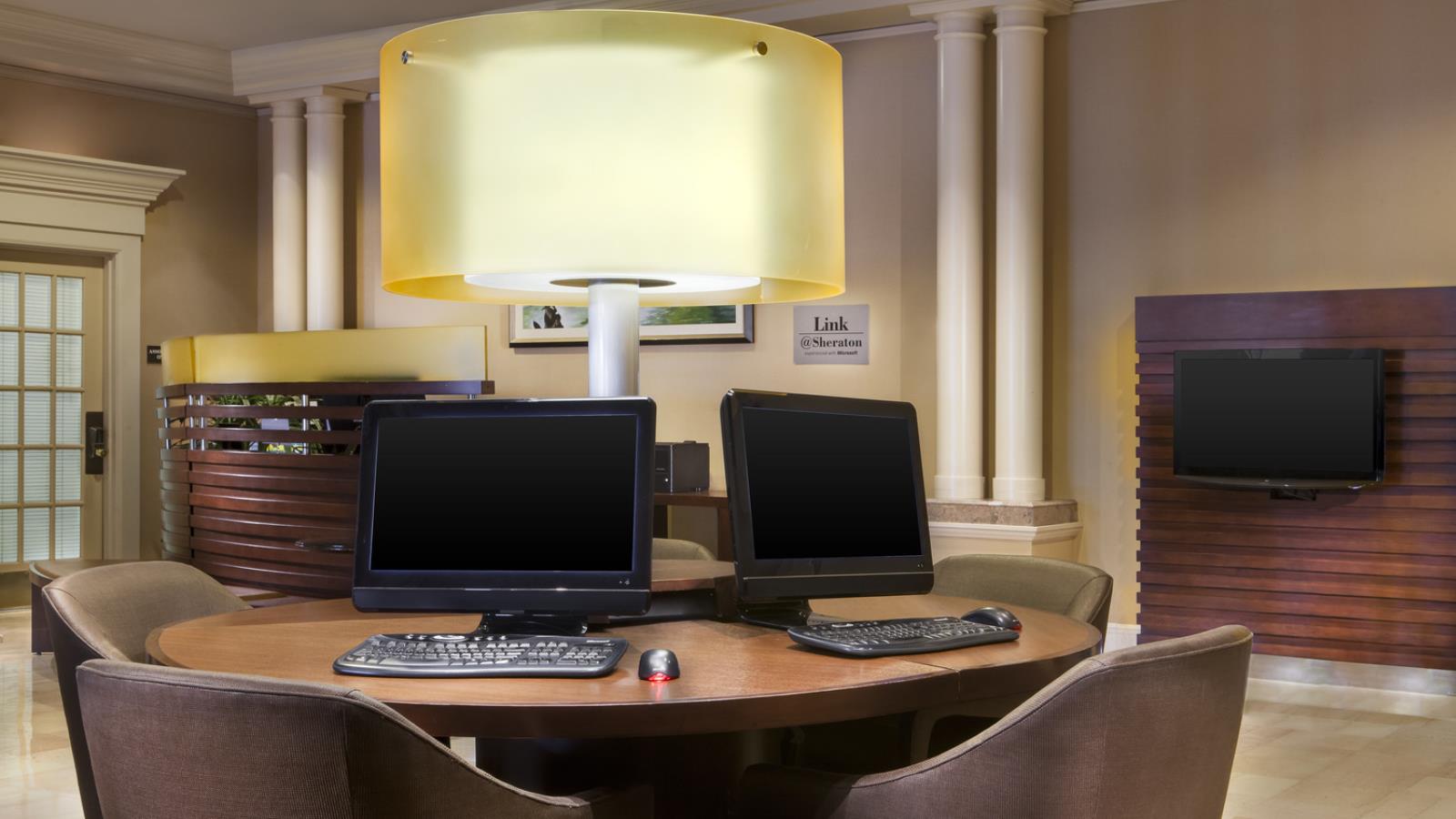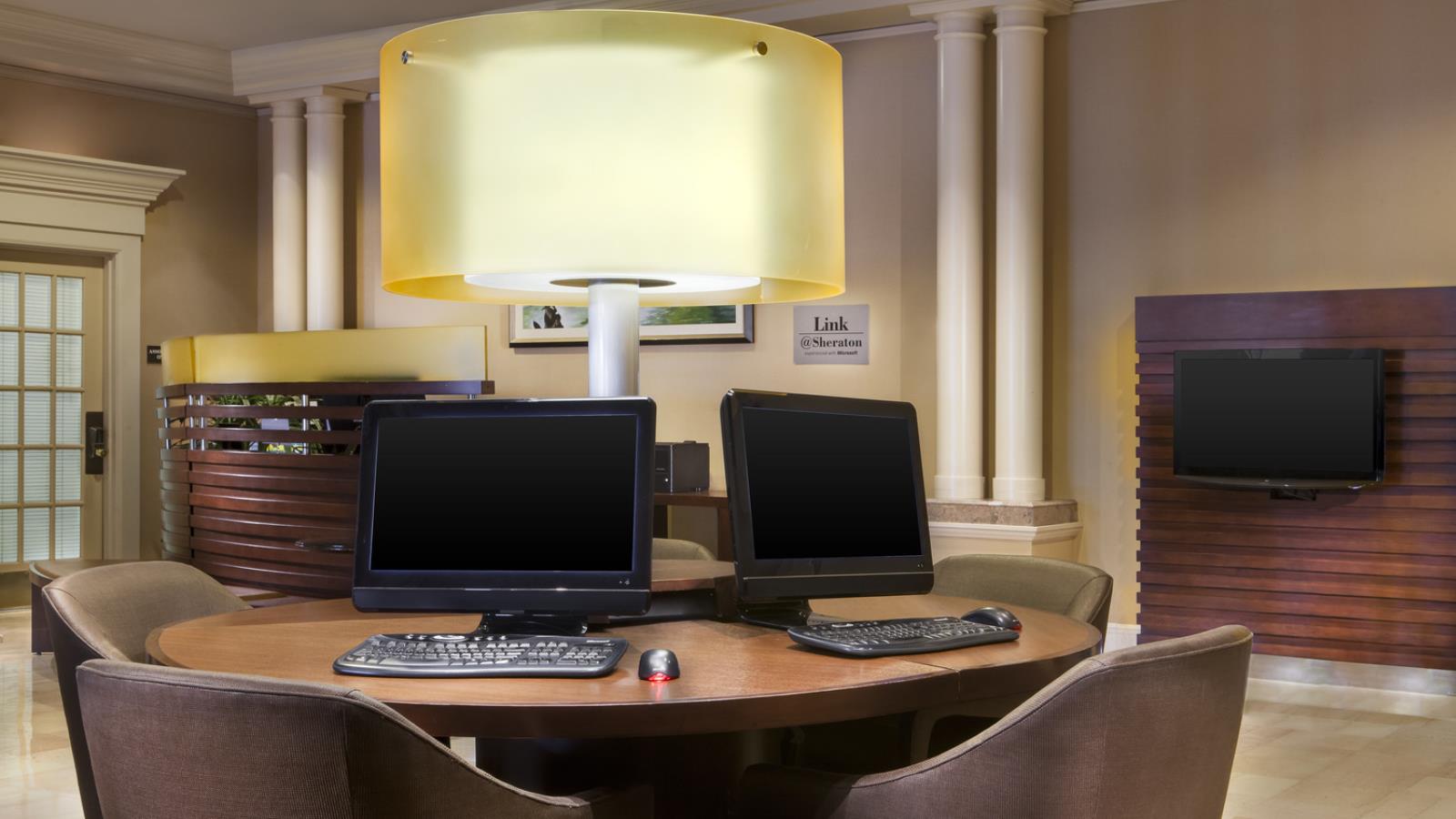 Stay Connected During Your Next Sheraton Experience
Here at Sheraton, we believe that out-of-town does not mean out of touch. That's why we created Link@Sheraton, providing our guests with complimentary High Speed Internet Access, printing capabilities, docking stations for laptops and more. Use of Link is complimentary for our registered guests 24 hours a day.
Located in the lobby, Link@Sheraton allows guests to work, relax, socialize and most important, stay connected.